Danforth in Palm City February 2020 Market Report
There are currently only 2 active listings for sale in Danforth in Palm City for February 2020. The list prices for these Danforth homes range from $399,000 up to $563,500. This is an average list price of $487,167 or $158.16 per sq. ft. of living area.
There are 5 homes currently under contract. These homes were listed with prices ranging from $405,900 up to $495,000. This works out to an average list price of $459,760 which equals $174.28 per sq. ft. of living area. These homes were on the market for an average of only 18 days before going under contract.
In the past 12 months, 25 homes have sold in Danforth. The sales prices ranged from a low of $355,000 up to $499,000. The average sales price was $408,362 which works out to $172.89 per sq. ft. of living area. These homes averaged 40 days on the market before going under contract and sold at 97% of the list price.
About the Danforth Community in Palm City FL:
Danforth in Palm City Florida is a wonderful family subdivision with 335 homes of all sizes and shapes with a wonderful family friendly neighborhood feel. Well located in Palm City off SW Martin Highway and within walking distance of both the Palm City Elementary and Hidden Oaks Middle Schools. Both of these schools are top rated in the Martin County school system as well as in the State of Florida.
Many homes are lakefront with beautiful views and a wonderful private feeling, yet this community is within a mile of the new Publix and also close to restaurants and medical facilities. Easy access to downtown Stuart as well via the new Veteran's Memorial Bridge from Palm City to Stuart. Also just a couple of minutes to Florida's Turnpike for those wishing to either commute or to make a short trip to West Palm Beach or other points just North or South.

Danforth features low HOA fees. Construction in Danforth was first completed in 1990 with most homes dated from then to the late 1990's and at least one home completed in 2001. This planned unit development (PUD) was developed by Danforth Development Inc. and various builders took part in the construction of the homes. Here is the Danforth Home Owners Association website. Danforth just added a remote code controlled entry gate system in 2014.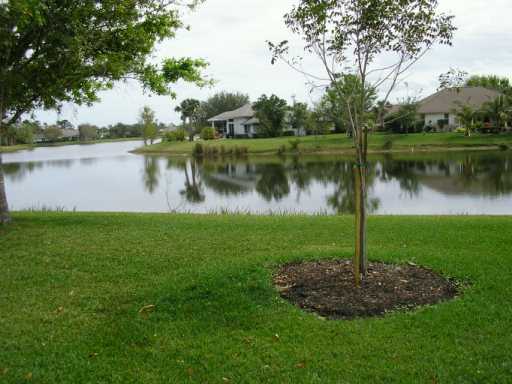 the Gabe Sanders real estate team
Residential Homes, homes and Land
Waterfront and Golf Course Communities in Martin and Saint Lucie Counties
Danforth in Palm City February 2020 Market Report